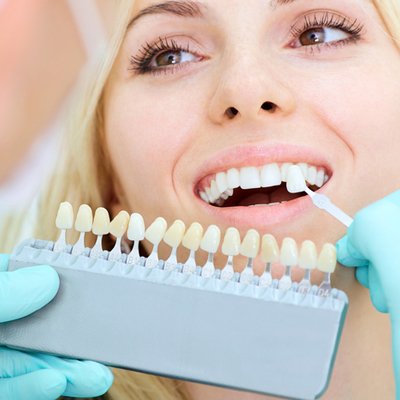 Bawa dental clinic is a high end multispecialty dental clinic located in Zirakpur, where a team of highly skilled dental specialists meet to provide you the best treatment plan for oral health care. Bawa dental clinic uses latest technology, expertise and proper sterilization ensures that you have access to the best dental care in Zirakpur. Bawa dental clinic provide ultimate dental services for all issues which are associated with your mouth. Your teeth are pearls, for every age group and at any time, healthy teeth are a dream as well as a necessity also. From fitting braces to teeth implantation, you get each and every solution for your dental concern under one roof in Zirakpur. If you are looking for Dentist in Zirakpur for cleaning or general checkups, Bawa dental clinic are the one-stop solution for all those treatments which your teeth and mouth require.
Bawa dental clinic services are the serving as a top-notch dentist in Zirakpur. Furthermore, excellence is the key to their success for us. There is a special treatment available for every patient here. The Bawa dental clinic is one of the best clinics in Zirakpur and other nearby cities as a Dentist in Zirakpur. The clinic has the high-class infrastructure and advanced technology to take care of your smile always. Moreover, the medical practitioners are proficient with their work and providing patients that home-like feel and comfort zone.
All of our services are offered by professional and experienced practitioners who work dedicatedly throughout their service hours and hence we have the highest success rate in Dentist in Zirakpur. We make sure that whatever we deliver must be enriched with quality and thus all our patients leave the clinic with satisfaction and good treatment. We keep developing our services and facilities to achieve the highest success rate that is only possible with happy customers and great smiles.
Bawa dental clinic is designed with an intelligent approach to offer ample space throughout the building in order to ensure your interaction across various speciality centres. The entire layout of clinic was specifically executed keeping in concern the comfort and safety of our patients. The clinic offers completely air conditioned rooms and treatment spaces for patients. A trouble-free one-on-one interaction of patients with the medical team making their medical journey with us for a hassle free treatment..
Bawa dental clinic comprises three speciality centres which create the backbone of this healthcare institution and help people. Each of our speciality centres is composed with the finest of specialised talent and cutting edge dental medical technologies of the world to offer prominent dental medical solutions in Dentist in Zirakpur.
Bawa dental clinic have also assembled the very best dental professionals and concierge in our team who come up with a rich background of education and experience in the relevant field of Dentist in Zirakpur. Whether you need dentures or dental crowns, our collective goal is to provide our patients general and Cosmetic Dentistry Treatments as well as solutions that truly make a difference in your life.