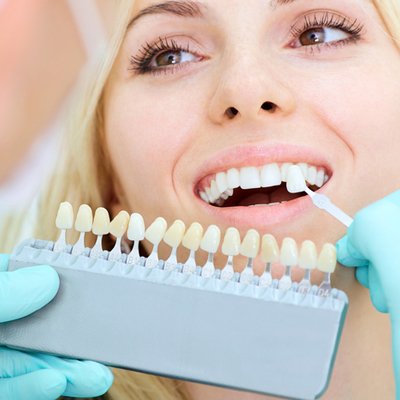 Bawa Dentist Clinic policy is to provide a standard of service that time and again satisfies the needs and expectations of our patients. Bawa Dentist Clinic achieve this level of quality through careful management in a safe and continually improving and comfortable environment as Dentist in Chandigarh.
At Bawa Dentist Clinic, Dentist in Chandigarh we aim to achieve and maintain the highest quality of dental treatments by continuously upgrading our skills and expertise, regular staff trainings, up gradation of the equipments and techniques on a regular basis as well. We at Bawa Dentist Clinic, evaluate our practice through audit, peer review and patient feedback and monitor the effectiveness of our quality assurance procedures on timely basis.
After visiting the Dentist in Chandigarh like Bawa Dentist Clinic you will appreciate quality at every step of your treatment right from initial contact with the Clinic till the end of your treatments and follow up visits.
Once you reach our Clinic, it becomes our duty to educate you with general dental health maintenance, your regular dental checkups, dental health of kids, and dental health at old age for better knowledge of Oral health.
Bawa Dentist Clinic has effective procedures for assuring and enhancing the quality of the services we provide for our patients in Dentist in Chandigarh.
• Provide a safe environment.
• Sterilization is given at our Clinic.
• Provide patient with information about the practice and the care available and also ensure the patient understands the procedure and terms on which care is offered.
• Maintain clinical records for all patients daily.
At Bawa Dentist Clinic, we use the latest techniques and technology in Cosmetic, Restorative, General and Implant dentistry to restore health and beauty to smiles of our without compromise Patients. We provide patient-friendly amenities to make your experience as stress free as possible so that no one has fear of visiting Dentist in Chandigarh.
Our staff is caring, friendly professionals gives individualized attention to each and every patient — from young to old. At Bawa Dental Clinic, your safety, comfort and satisfaction are our top priorities. Our goal is to serve you with the best and safe quality dental care possible at the most.
We mainly strive to provide the best Treatment along with Total Sterilization & Hygiene to keep Infection at bay & delight our patients beyond their expectations.
We commits on Come Experience Our Services Which Cannot Be Written Or Explained, It Has To Be Felt To Be Believed with your experience. All our services under one roof results in outstanding dentistry.
We believe that making your smile the best it can be in any terms, will go a long way in improving your quality of life. A beautiful smile builds confidence, besides healthy teeth and gums improve your overall health. It is our goal to be your partner in achieving both for perfect dental care! Over the years, our office has been expanded and improved into a modern, home-like atmosphere for patients. Our commitment is to provide you the highest standard of personalized dental care with a gentle, efficient and professional touch as Dentist in Chandigarh .