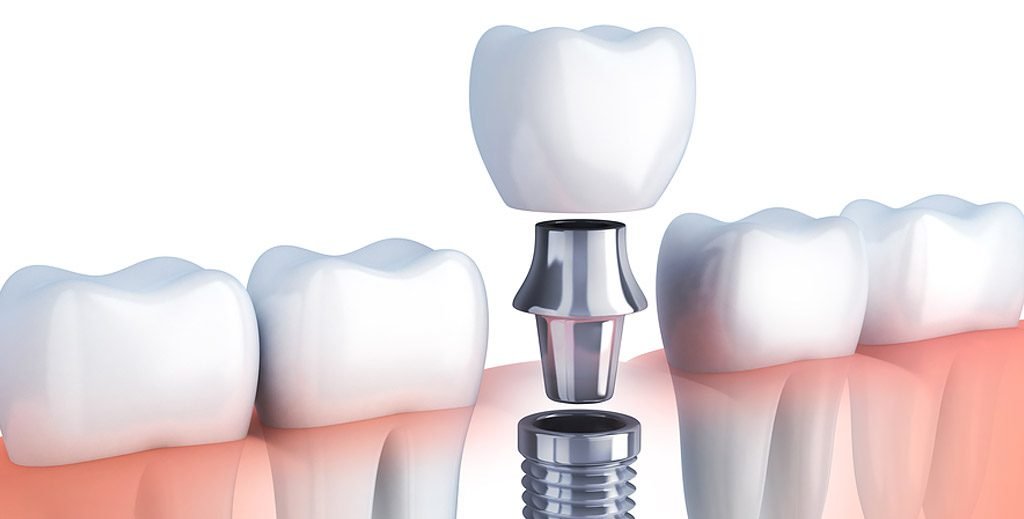 Dental implants are being placed with great precision and skill after thorough inspection here at Bawa Dental Clinic which has been made as cost-effective as possible.
The most recent and the most natural way of replacing a missing tooth is a dental implant which is very beneficial. We provide you with the best possible options for Dental Implant in Zirakpur and also assurance for its success if maintained well by you over the period of time. Implants can replace a single or multiple teeth giving you your beautiful smile back again. Immediate placement of implant after extraction is also available at our clinic which helps you wait for a lesser time and early results also.
Advantages of Dental Implants:
1. Improved appearance of teeth – Dental implants when placed becomes the same from your own teeth.
2. Improved comfort in mouth – Because they become part of you, implants eliminate the discomfort of removable dentures
3. Improved speech clarity– Removable dentures and complete dentures are very bulky and are always interfere with speech at first whereas speech is not at all affected by dental implants.
4. Improved self-esteem & confidence– The confidence of the person is raised as dental implant can give back your smile and comfortable for you and you can smile confidently.
5. Easier eating habits– Eating may be difficult with removable dentures. It's a lot easier to eat with dental implants as they feel like one's own teeth.
6. Convenience & easy – Removable dentures are not at all convenient. They have to be removed and worn daily. Implants are fixed and convenient thus eliminating the need of messy adhesives.
7. Long-Lasting Durability – Implants are very durable and may last lifetime with proper care.
8. Oral health improvement – There is no need for sacrificing the adjacent teeth as it does not require the preparation of adjacent teeth.
Dental Implants candidate:
Any person who maintains good oral hygiene and has good general health is a candidate for implant placement. There are certain factors that we have to check before placing an implant:
1. Oral Hygiene and general health of a patient
2. Bone height where the implant has to be placed in mouth
3. Type of ridge – broad or narrow or knife-edged also
4. The proximity of nerve and bone height where implant has to be placed in mouth.
5. Certain conditions like Diabetes, Is the patient taking medication, etc
Implant Placement Situation:
Various situations for implant placement are as follows
1) Single tooth implant in which a crown is placed over it
2) Multiple teeth Implant under which bridge is placed over it
3) Multiple implants for fixed complete denture in mouth
4) Multiple implants for Removable Complete or Removable Partial Dentures is done
5) Two or more implants for over denture if needed
6) Implants to serve as orthodontic anchor which is also known as mini implants
Bawa Dental Clinic is to develop a long term relationship with our patients and providing them ethical and personalized care as Dental Implant in Zirakpur. Our basic aim is to restore patient's oral health and educate them about the prevention of oral health diseases in Dental Implant in Zirakpur.
Our vision is to minimise the Oral health issues in our area. Also, raise the quality of life of the people at our surroundings by imparting them oral health education and its implications on general health Dental Implant in Zirakpur.