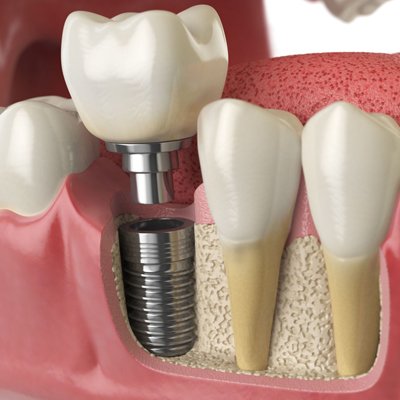 Bawa Dental clinic is made up of highly skilled medical professionals who deeply value your health and wellbeing. Bawa Dental clinic take great pride in providing our community with high quality, patient-centric care and dental health education. Proactive and preventative measures help keep our community healthier, and we work with that idea in mind every day. Bawa Dental clinic has the wellness services you'd like when you're feeling fine, and the emergency services you need when dental pain strikes. Come in for a check-up at Bawa Dental clinic. , The Bawa Dental clinic promises to deliver long-lasting, effective treatment for your Oral health as Dental clinic in Dhakoli. With a team of dentists trained across all specialties, The Bawa Dental clinic address every aspect of dental care. From simple fillings, to implants and dentures, to oral cancer detection, The Bawa Dental clinic is capable of meeting every oral health care need you might have.
Bawa Dental clinic Mission is to provide comprehensive, cost -effective and patient –centric quality care services with respect, compassion and cutting edge technology in Dental clinic in Dhakoli. Our passion well reflects in the fact that we set the industry standards when it comes to cure, care and comfort of patients. To deliver International Class healthcare with a total service focus, by creating an institution committed to the highest standards and affordable of medical & service excellence, patient care, scientific knowledge and medical education at Bawa Dental clinic.
Bawa Dental clinic strive to provide high quality, personalized dental care in a relaxing, comfortable and safe environment. Lifelong relationships are created with our patients based on trust and honesty also. Our experienced dentists are trained to handle all dental treatments, from simple dental fillings to complex dental procedures in our clinic.
All through your time with Bawa Dental clinic, our caring and dedicated team of dentists and staff will provide you with the best service in a warm and relaxing ambience also. You will benefit from the latest state of the art innovations in dentistry as well.
If you are looking for root canal treatment in Dental clinic in Dhakoli, than Bawa Dental clinic is an ideal destination for all your dental needs. We offer well trained cosmetic dentist, as we understand how wearing a confident smile is very important. Here the high-quality dental services like dental implants, dental teeth veneers and invisible braces are cost-effective also.
We plan our treatments and services using only best in industry standards in Dental clinic in Dhakoli,. An important objective in our goal of Universal Oral Health is to make our world class treatments accessible, and also patient friendly. Accordingly, our services are provided at reasonable prices, with focus on prevention of future oral disease. Bawa Dental clinic offers advanced preventive and conventional dentistry at affordable prices as well. We have a specific methodology, wherein we try to provide our patients complete information regarding the treatments offered. We firmly believe and act upon providing dental treatments of high quality and standards.