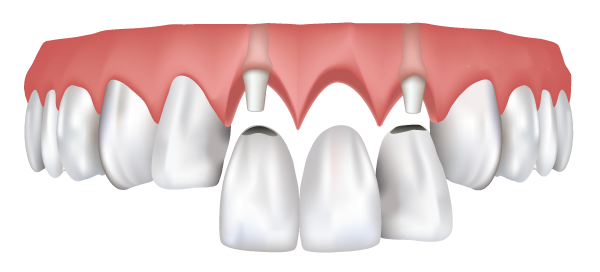 Bawa Dental Clinic is a multispecialty comprehensive Dental health care centre. We are a team of highly skilled dental surgeons dedicated to deliver high quality with proper sanitisation and safety to our patients. Bawa Dental Clinic is specialize in all the basic & latest dental procedures and Best Dentist in Chandigarh including dental implants, teeth whitening, smile corrections, gap closures, fixed teeth, root canal treatment, gum surgery, braces, kids dentistry, laser dentistry, gummy smile correction metal free crowns and bridges, wisdom teeth extractions, dental X-rays, etc.
With well-horned skills we assure to give you unparalleled experience in dental care, leaving you more aware of your oral & systemic health for a healthy future. You will be treated as an individual, have your concerns and needs carefully listened to and incorporated into your treatment at every stage at Bawa Dental Clinic, Best Dentist in Chandigarh .
To provide you with best possible services and results, we are committed to continual learning also. We attend dental lectures, meetings and trainings to stay in sync with latest technologies, the new products as well. Also, being members of various professional dental associations helps us to stay abreast of the changes and recommendations for our profession also.
• All dental procedures under one roof
• Priority appointments and quick completion time for people.
• Our prices are very competitive to give you the comprehensive dental care at affordable price for your Oral Dental care.
• We are in sync with the latest developments in dentistry to bring you the best possible services with the latest equipments and materials for our patients.
• We believe in listening to patient concerns/questions and provide a treatment or medication plan according to his/her dental health.
One among the most popular Best Dentist in Chandigarh is Bawa Dental Clinic. Understanding that tooth related issues can be scary for many, this dentist has a very calm approach when treating patients which helps keep them calm,relax and peaceful.The doctor holds specialization in Dentist. With many years of experience in dentistry, the doctor is well suited to look into various dental complications..
Treating children for dental problems can be very tricky and therefore, Bawa Dental Clinic. has to be a specialist who is not only well versed with child dentistry but also knows child psychology very well. Bawa Dental Clinic has the top paediatric dentists on its rolls to ensure a comfortable experience and absolutely painless treatment for your precious child anf gives you best services as we are very well known as a Best Dentist in Chandigarh.
Bawa Dental Clinic meets all level of Hygiene factors and is designed keeping the patients comfort in mind as a priority. One of the most special as well as unique features of the clinic includes a set of skilled, professional and well behaved Staffs here which make us Best Dentist in Chandigarh . At Bawa Dental Clinic all patients are assured of the best services in dental health care in a very non-stressful and comforting ambiance is given.